Our Story.
What started with a love for athleisure wear has turned into a passion to empower women to feel confident in their everyday comfy clothes. 
I have created high-quality, sustainable leisure wear thats both comfortable and stylish, which I like to call 'elevated loungewear' building the core foundations of your everyday wardrobe.
How It All Started...
We first launched back in 2020, providing basic loungewear pieces at an affordable price. However, I really wanted to re-develop & improve the quality and designs of my clothing as I feel this is so so important. Investing in clothing which will last a lifetime instead of something that is more short term. So I decided to start all over again and find myself a factory who could produce really high quality, sustainable leisure wear. Since I first launched, I have come a long way and have learnt so much about fabrics/design and being more sustainable as a brand & still determined to do so. Now here we are launching our first exclusive summer collection made with love and from gorgeous 100% cotton fabrics!
"A mission of She Wears All to provide sustainable and ethically made pieces, you can be assured that our workers are paid fairly and that we operate a strict, low-impact production policy so our workers are working normal hours, and your pieces are exclusive to She Wears All."
"We keep our order numbers low and only restock based on demand as apposed to ordering large quantities."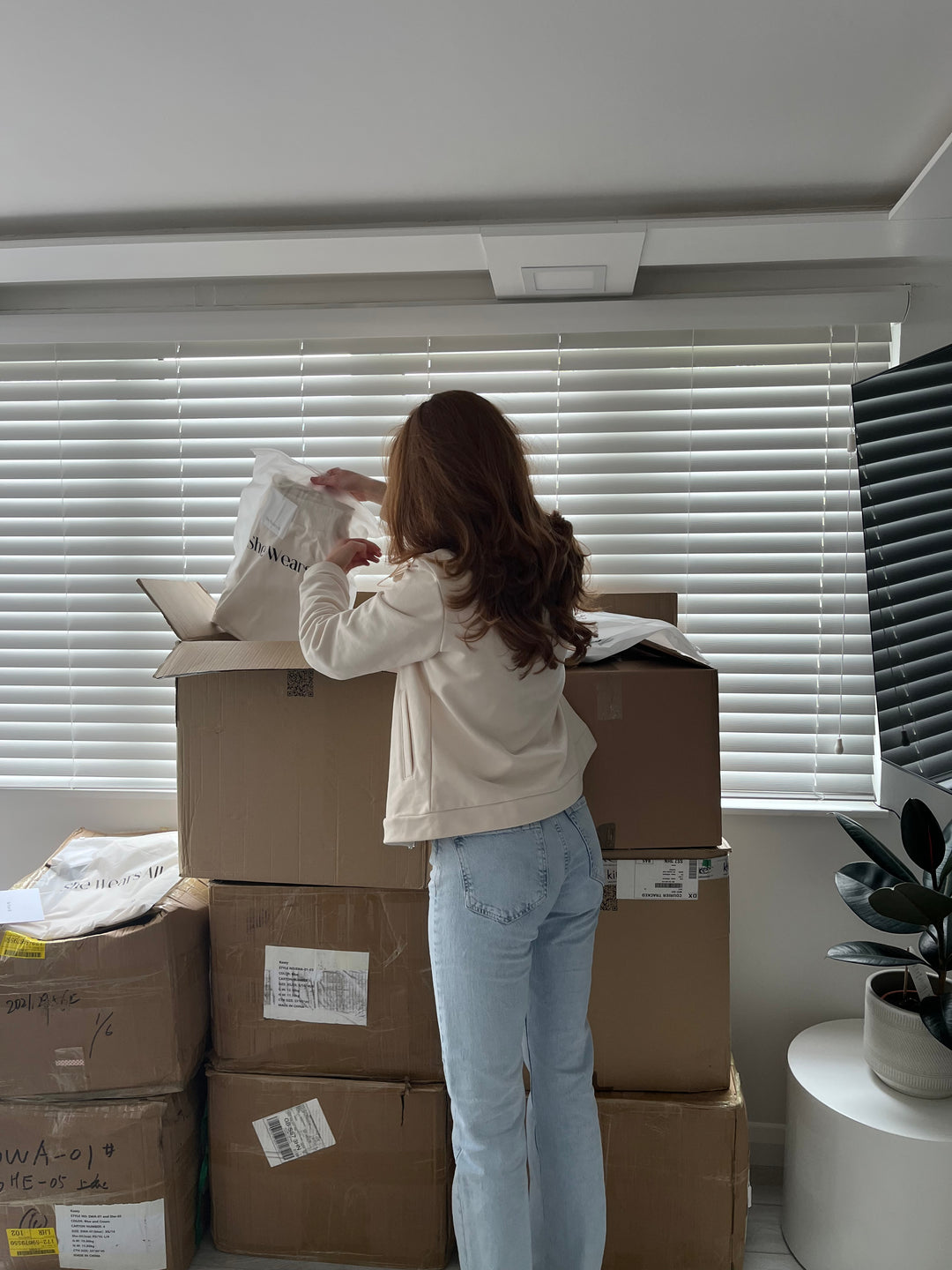 Our First Summer Collection!
The pictures on the left were taken the day I received the first exclusive summer collection to She Wears All. A very proud day for me, the first collection of the re-launch. A year in the making, many samples & tears later I finally perfected 2 summer sets I truly believed in.